Skip to content
FREE & FAST DELIVERY

ON ALL ORDERS ACROSS

IRELAND
${product.title}
${product_meta.subtitle}
(${product_meta.number_of_reviews}) ${content_options.reviews_text}
(${product_meta.number_of_reviews}) ${content_options.reviews_text}
Sale Ends
${ props.hours }H ${ props.minutes }M ${ props.seconds }S
${discountValue(product_meta.quantity_bundles["price_" + selected_quantity], discount_percentage) | format_money }/${content_options.each_text} ${ discountValue(selected_variant.selling_plan_allocations[0].price, discount_percentage) | format_money } ${ discountValue(variant_meta[selected_variant.id].subscriptions.discount_variant_price, discount_percentage) | format_money } ${ selected_variant.compare_at_price | format_money }
Free Shipping 10,441 Bought Save ${ (selected_variant.compare_at_price - discountValue(selected_variant.price, discount_percentage)) | format_money } ${content_options.save_text} ${(product_meta.quantity_bundles.price_1 - discountValue(product_meta.quantity_bundles.price_6, discount_percentage)) * 6 | format_money } ${content_options.save_text} ${((product_meta.quantity_bundles.price_1 - discountValue(product_meta.quantity_bundles.price_3, discount_percentage)) * 3) + 2000 | format_money } ${content_options.save_text} ${ product_meta.quantity_bundles.price_1 - discountValue(product_meta.quantity_bundles.price_1, discount_percentage) + 2000 | format_money }
${block.title}
${block.review_1_author}
${block.review_2_author}
${block.review_3_author}
Our Promise
60-day Money-Back Guarantee

Made in the UK

Non-GMO & Pesticide-free

No artificial flavours

Vegan Friendly

Naturally Dairy-Free
Restore your body's natural balance.
Our Probiotic Complex contains 20 billion CFU per serving and 7 probiotic strains that are clinically-proven to help promote optimal gut health and protect your immune system against harmful pathogens, helping your body maintain a healthy balance.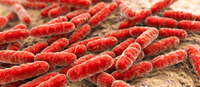 Supports gastrointestinal health
Contains bacteria strains that have been proven to enhance gut health and effectively treat various digestive conditions, including diarrhea, irritable bowel syndrome and lactose intolerance.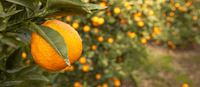 Boosts immune health
Improves immune function and helps to fight off harmful pathogens. Our ingredients help to defend your body from infections and reduce chronic inflammation.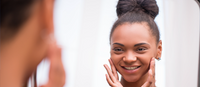 Enhance skin health
Enhances skin health by promoting healthy skin growth and fending off skin conditions, including dermatitis, acne and eczema.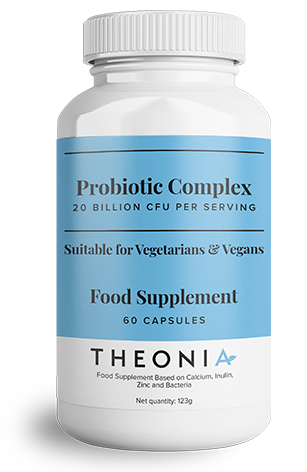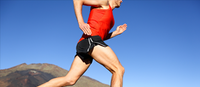 Promotes healthy weight management
Contributes to healthy weight management and heart health by reducing cholesterol levels, boosting metabolism, reducing belly bloating and stabilising blood sugar levels.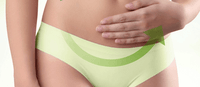 Supports women's health
Supports women's health by preventing and alleviating the symptoms of several conditions, including bacterial vaginosis, urinary tract infections and yeast infections.
Improves respiratory health
Supports optimal respiratory health by helping to prevent the spread of airway infections, such as the common cold and flu.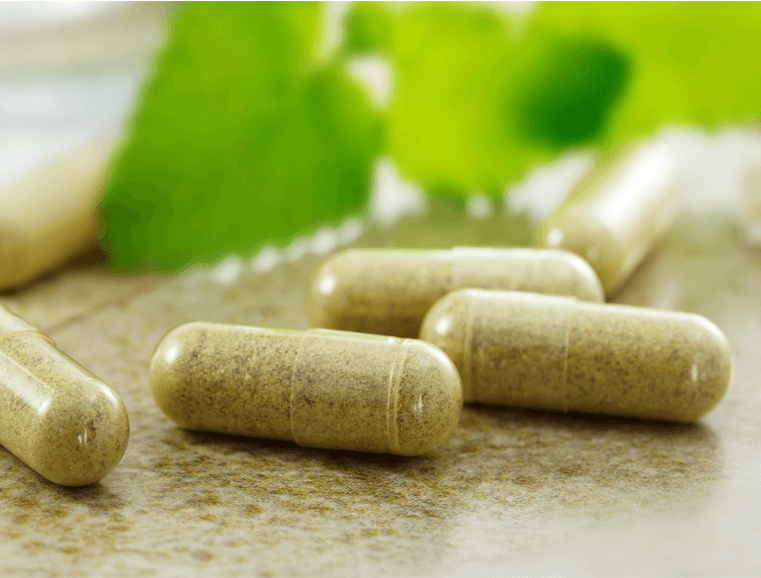 High potency
At HeyNutrition, we believe in quality over quantity, which is why our Probiotic Complex contains only the highest quality bacteria strains in professionally recommended doses. Each serving contains 20 billion CFU of 7 probiotic strains that are clinically proven to work.
Get Yours Now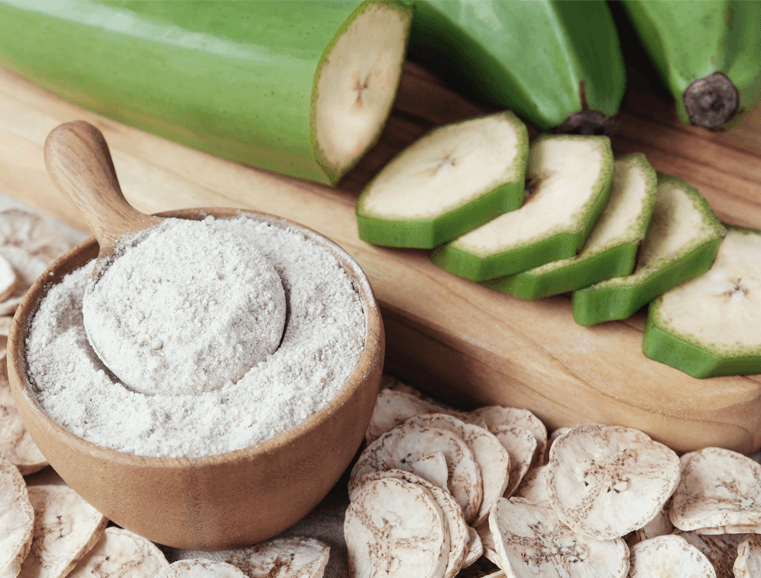 Contains Prebiotic
Our Probiotic Complex contains Inulin, which is a prebiotic. Inulin promotes better digestion and overall health by increasing the effectiveness of probiotics by fuelling the good bacteria.
Get Yours Now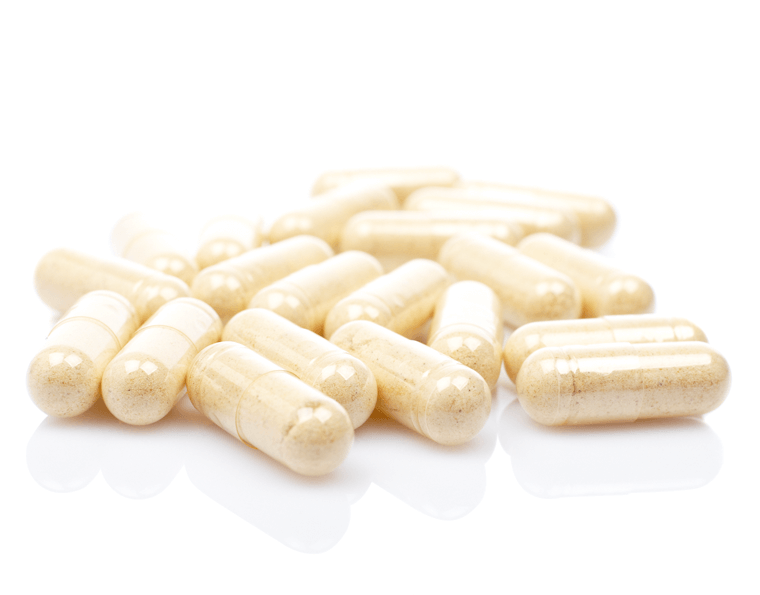 Vegan/Vegetarian Delayed-Release HMPC Capsule
We use a special delayed-release capsule for our probiotic. The delayed-release makes sure that the probiotic is released in your gut where it will have the greatest effect, rather than breaking down in your stomach acid.
Our capsule shell is made from HMPC (hypromellose), so it contains 0% gelatine. This means they are suitable for everybody including both vegetarians and vegans.
Get Yours Now
Testimonials
Here's what our customers have to say
Over 

1751

 Satisfied Customers with 

5-star reviews.
Worth the investment
"I bought this for my ibs. At first I was skeptical about buying this because I found it quite expensive but I read so many reviews saying it was amazing, so I decided why not try...I am so glad I did, it take a few days to really notice a difference, but the difference is evident."
Verified Customer
Brain fog is gone and energy is up
"I feel super awake and energetic since taking these! I see a HUGE difference in my mental clarity."
Verified Customer
Helps with gut issues
"The probiotic complex helped cure my upset tummy after eating, especially anything with even just a bit of dairy. It works better than you expect."
Verified Customer
BIG improvement with uti
"I've been on so many antibiotics for water infections but they tend to come back every few weeks, it made me miserable. But not since I started taking the probiotic complex. It's stronger than other probiotics, so I think it keeps my body in check."
Verified Customer
Probiotics
"I used to have all kinds of stomach issues and now they're gone it's been 3 weeks. Thank you"
Verified Customer
Very pleased with this product
"This was my first purchase from HeyNutrition. Very pleased with my results so far and the quality of the probiotic. I'll absolutely be ordering again."
Verified Customer
Makes my stomach better
"My gut feels like its healing and I'm sleeping well. You feel the difference between these probiotics and other ones that arent as good quality ."
Verified Customer
Order Risk-Free now
"We're confident you will love your results using our Probiotic Complex, which is why we're pleased to offer a RISK-FREE 60-day money-back guarantee on all orders.
If you aren't 100% satisfied with your results, we will give you a 100% hassle-free refund, no questions asked."
Founder at Theonia
CHOOSE YOUR BUNDLE
Frequently Asked Questions
If you can't find the answer below, please don't hesistate to Contact Us.
What ingredients does this product contain?
+
-
List of ingredients: rice flour, calcium carbonate, glazing agent (hydroxypropyl methylcellulose), inulin, Lactobacillus acidophillus, zinc gluconate, Bifidobacterium longum, Streptococcus thermophilus, Bifidobacterium bifidum, Lactobacillus rhamnosus, Lactobacillus casei, Bifidobacterium animalis.
How many capsules should I take each day?
+
-
We recommend that you take 2 capsules of our Probiotic Complex daily, preferably on an empty stomach with water.
* Note: Do not take probiotic supplements with hot drinks as they may kill the bacteria.
Is it vegan and vegetarian friendly?
+
-
Yes. Our Probiotic Complex is suitable for both vegetarians and vegans. We use a HPMC capsule shell, rather than an animal based gelatin shell.
What are colony forming units (CFU)?
+
-
CFU simply refers to the number of live microorganisms that are found in each dose of your probiotic supplement.
Experts recommend taking a probiotic that contains between 1 billion and 10 billion CFUs per capsule.
What is Theonia's return policy?
+
-
We offer a 60 day money-back guarantee. If you would like to return your order, then please reach out to us and we will issue you a returns number to include with the package being returned along with further instructions.
When will my order be dispatched to me?
+
-
Your products will be dispatched within 1 working day of placing your order.